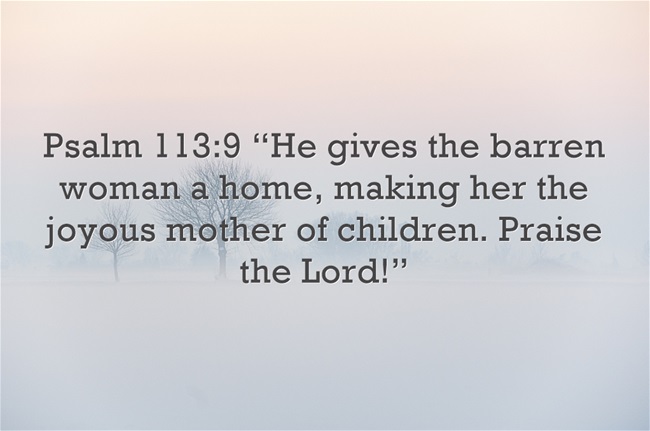 I just saw a post on social media that broke my heart. I wanted to address the issue as well.
God's plan is different for everyone. Thank goodness or life would be so boring. Just because you don't have kids – whatever the reason – doesn't mean you're selfish or can't love just as hard and as much as those who do. I've had my personal health issues with fertility which address in my book. My hubby was adopted. Adoption is not for some (we are in that category) and that is OK.
Bless those who do adopt!!
But don't judge those who don't.
Bless those who responsibly have children.
But don't judge those who don't (or can't).
Isaiah 54
""Sing, O barren one, who did not bear; break forth into singing and cry aloud, you who have not been in labor! For the children of the desolate one will be more than the children of her who is married," says the Lord."
The prophet Isaiah reassures these women that God can bring them many spiritual children instead, and that they should still sing and rejoice over the blessings that God does provide for them. The Lord always has our best interests in mind, and we should look to him for our hope and our joy.
I know that God has blessed me and my husband beyond measure with children – furry and human!
We have loved as our own all of our nephews and nieces (this includes you, Jessica) as well as 100's of kiddos at our church. I've had the blessed opportunity to pour out more love on kids through mission trips, too.
I've never been one to dwell on "what if" or "why." I truly believe God will never let me be alone or miss out on anything. I know He wants me to be loved and therefore I give love without measure. I guess that's the difference between having hope in the Lord and having hope in, well, anything else.
When we're young, perspective eludes us. But with time and experience, we can come to see circumstances more clearly. We may not fully understand the workings of the Lord, but we can accept them as for our good and His glory.
Who can know what God has in store for us, and this special young lady and her husband? We can only trust and know He is Lord.
#fitnessfoodfaith